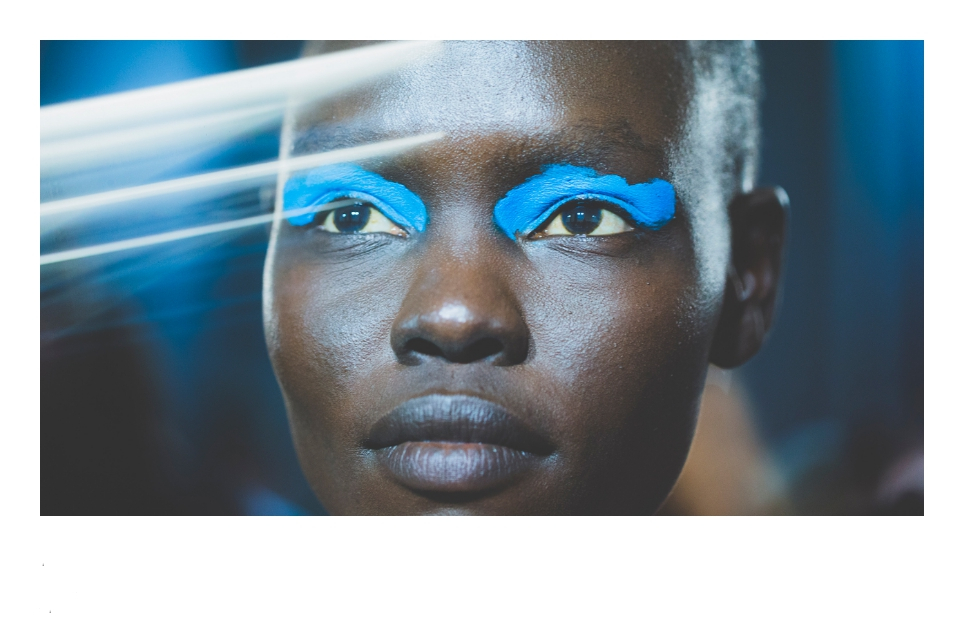 The makeup trends for SS16 have to do a lot with experimenting and are adapted on each woman's idiosyncrasy.
Makeup looks with a statement of an element that stands out.Sweet beauty with a boldness,not too girly but not too masculine either.
Respecting woman's double nature!

1)RED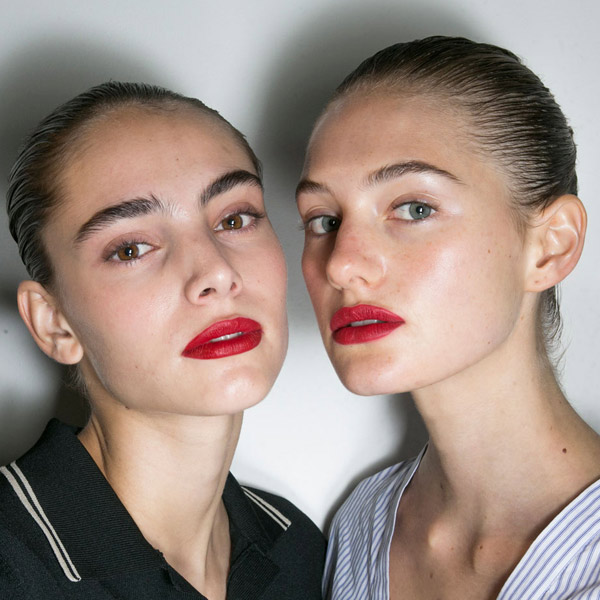 Bright and well-done, matte or shiny or rusty and effortless is the new lip as long as it is RED!!!
It matches perfect with an absolute bared face or a bit of highlighter.
2)Strobing is the new thing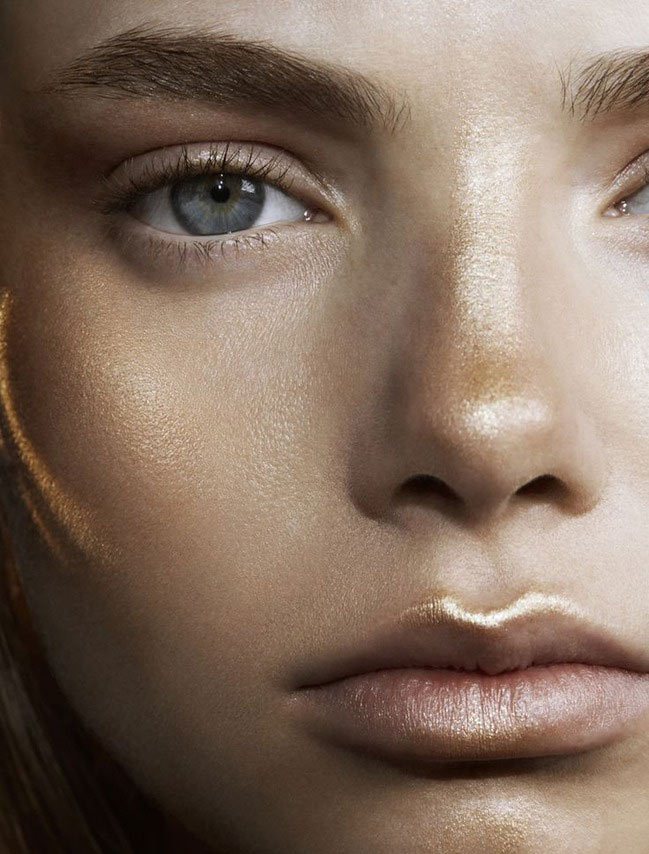 Gold or Silver shiny layers across all the high points of the face, then going over with matte ones for more depth.
Vaseline on the eyelids and the lips for a pretty finish.
3)90's Inner Liner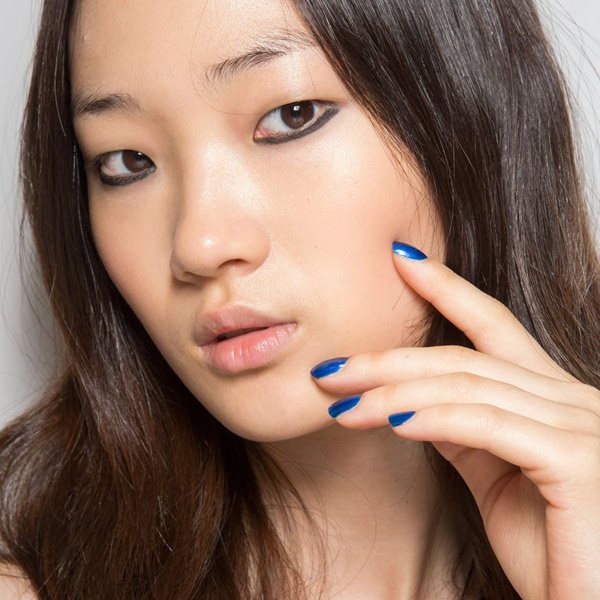 Black all the way onto the waterline or the lower lash line but a bit smudged.No need to fix it!

4)Barbie Lips


Soft pink-ish,violet or berry are the 'must' colors for the lips..like a bubblegum!
Soft blush and highlighter with a shimmery eyelid.
This is the innocent (pre-Ken) Barbie!

5)Neon-eyes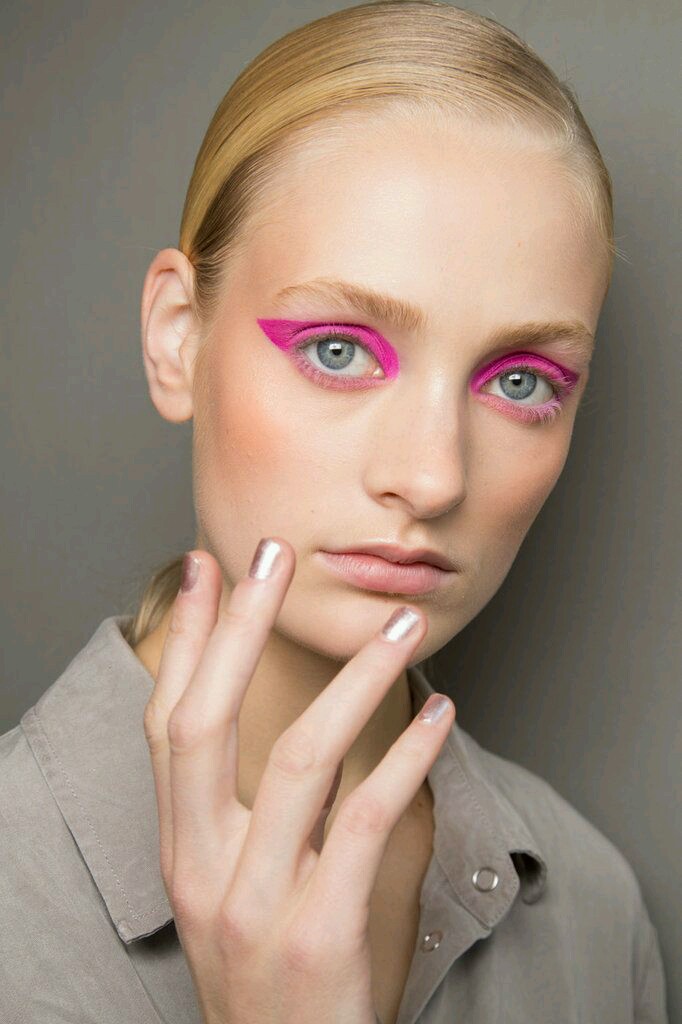 Experimental neon eyeshadow all over the eyes or just a line.Bold look for the eyes so the rest of the face stays matte and nude.
6)The Butterfly Look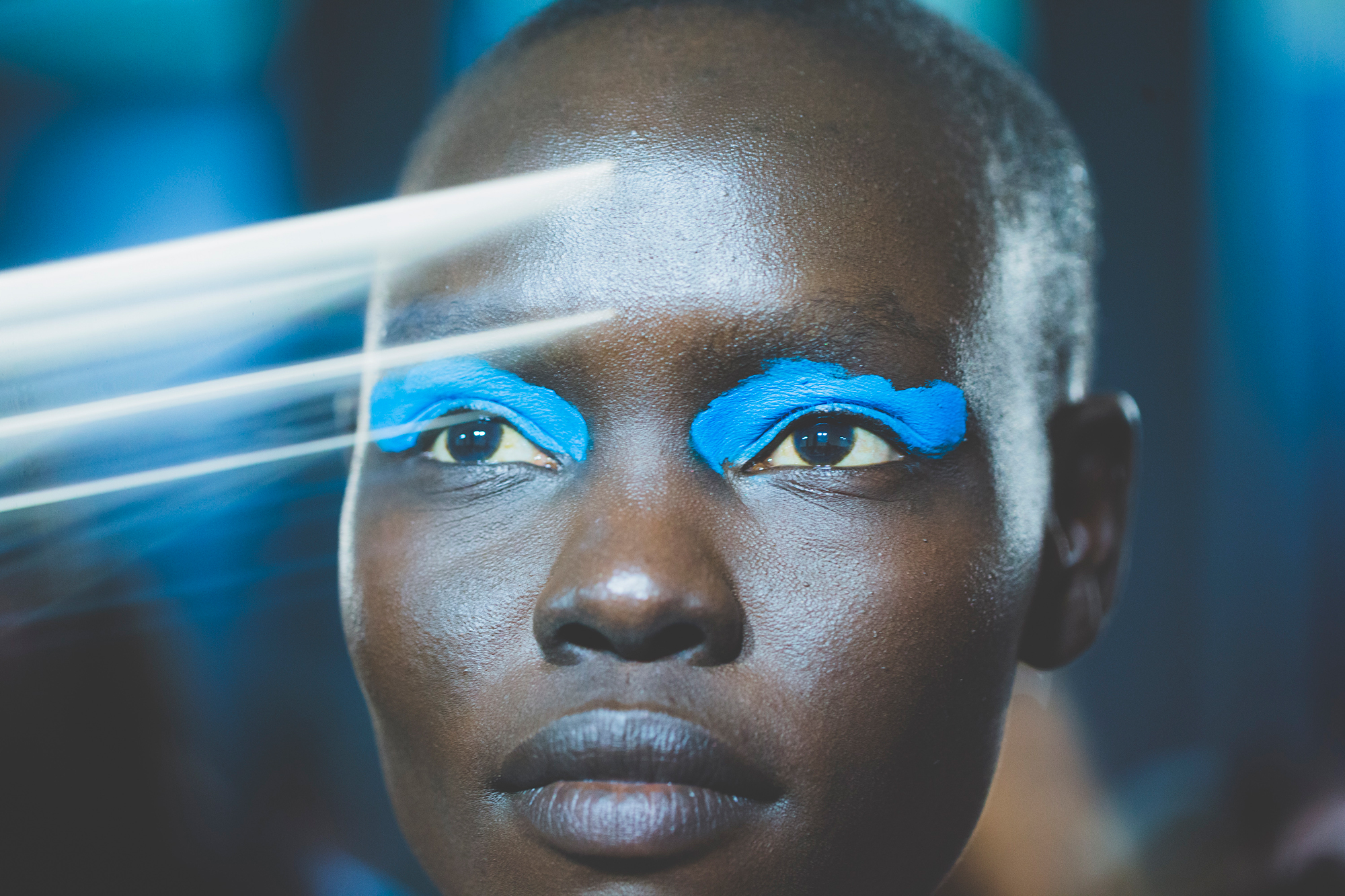 Straight from the 70's…electric blue and green are the two leading colors for this spring.It could be mettalic or powdered but bold..don't go soft with these colors.
7)Just Grey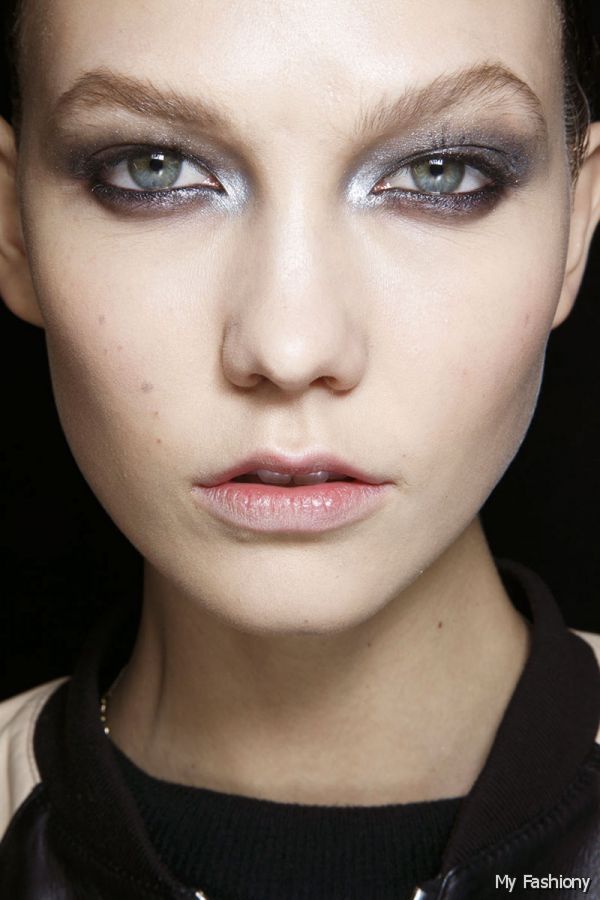 One of my favorites is going to be this flat grey shimmer with no black boundaries for more depth.

8)Doll-ish


Emphasized,doll-liked eyelashes..remembering again Twiggy's look.
No liner needed for this look.

9)Bohemian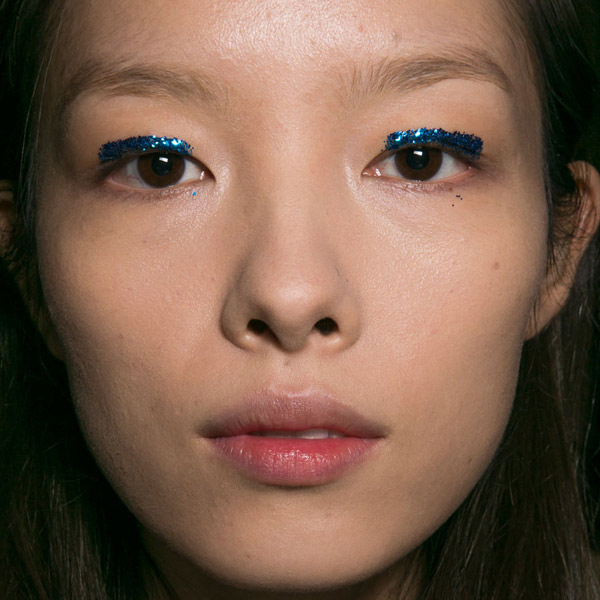 .
Lots of colors and sequins with a sparkle of glitter only in the center of the lid.
Less foundation for this look and perfectly moisturised lips.
10)Earthy Beauty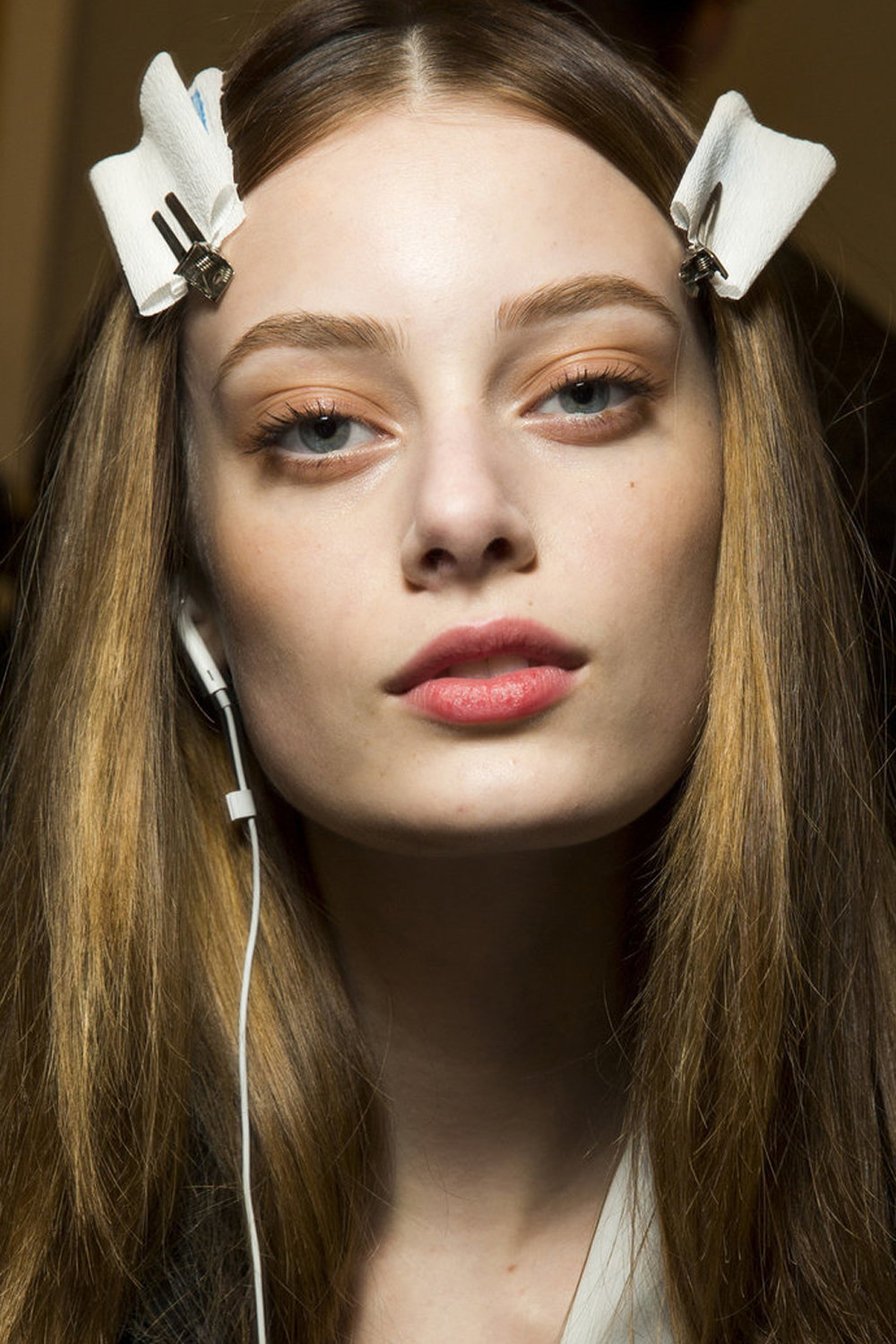 Brown, burnt orange,yellow and a bit of mascara only at the lower lashes.
Then draw with a brown liner across the waterline.This will give it a distorted effect.
By ili the dealy