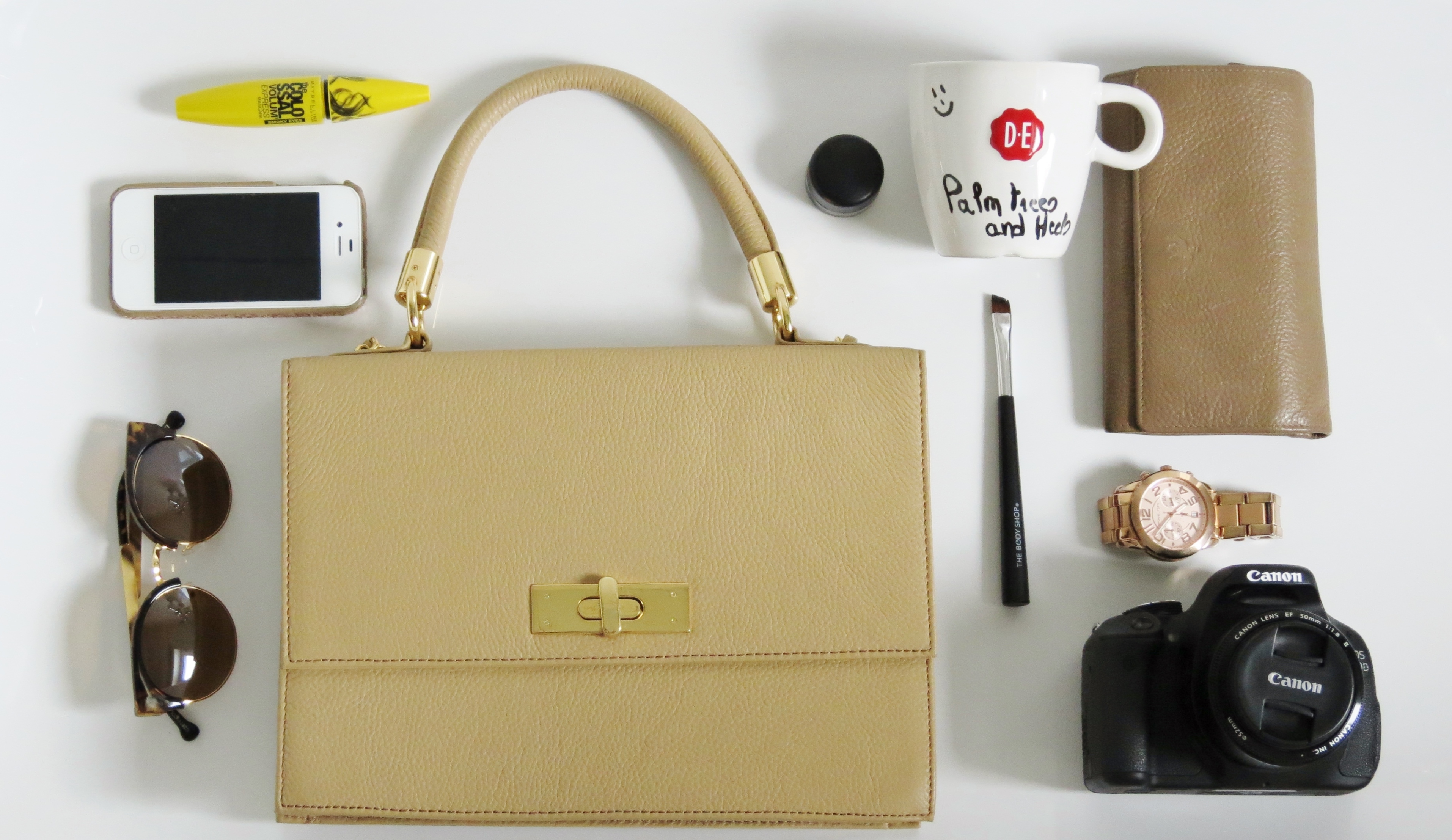 Sarah from Palm Trees and Heels who is also from Belgium (palmtreesandheels.blogspot.com) started her beauty and fashion blog as a way to express herself. Her cute and bubbly personality is truly evident in her blog posts and  today she shares with us what her daily essentials are!
Sarah:
"As for my daily essentials I mainly selected things which I use on a daily basis.
For example, it's kind of difficult for me leaving the house without any eyeliner or mascara. I'm currently using MAC black eyeliner and a good mascara by Maybelline.
I also have a pair of sunglasses with me, just in case I start looking a bit tired after a long day of work. Sunglasses can definitely be a life saver in various situations from time to time.
Another daily essential is my personalised coffee mug. If there's one important part of my breakfast routine, it must be coffee. I really love personalised stuff so this mug with my blogger name on it is just perfect!
My iPhone is probably the most valuable thing in this picture and I have to admit I'm a real iPhone addict. Reading emails, checking Instagram & Facebook, reading comments on my blog… I always have it with me.
Being a personal style blogger, having a good camera is quite important too.
Finally, I love leaving the house with a pretty bag I can rely on. Also when I'm on a shopping trip, I will need my wallet too, unless I am taking my boyfriend with me, of course. ;-)"