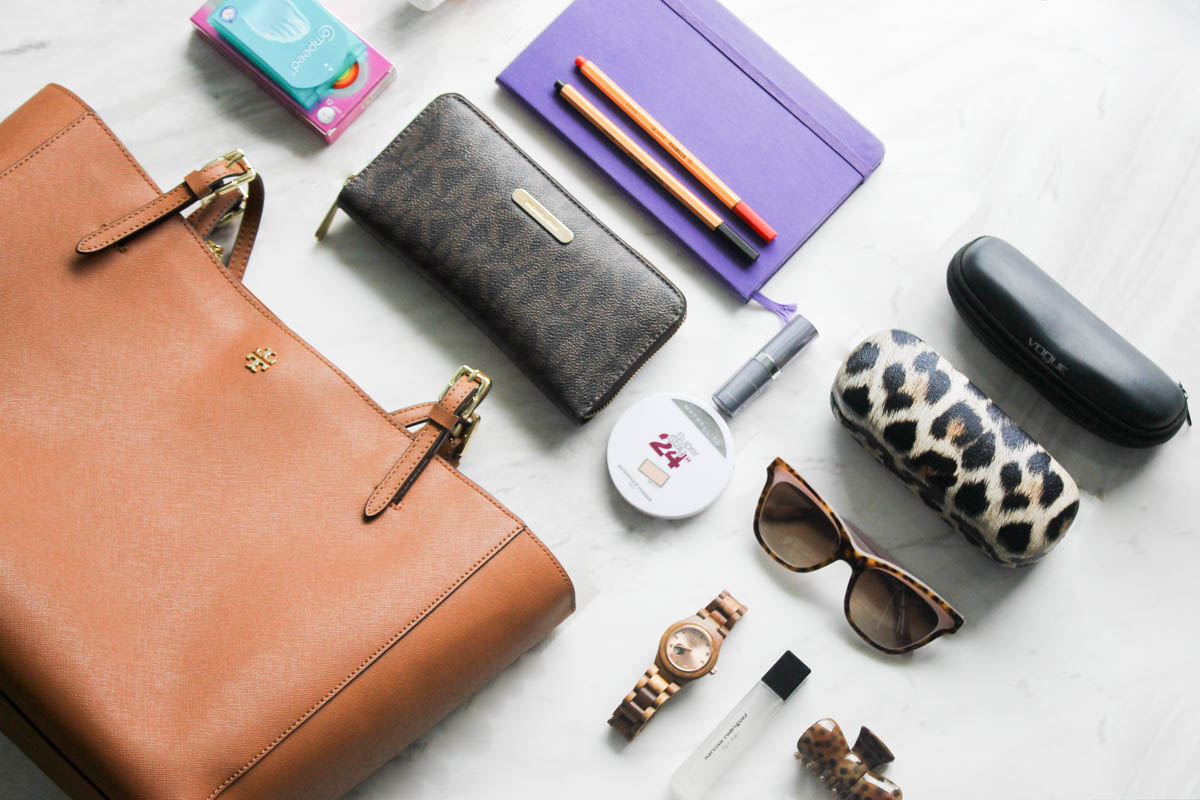 Irene also known as  The Daily Lace is a fashion blogger based in Thessaloniki, Greece with  a Degree in Finance. Her style super girly and feminine is the epitome of today's "Girly Romantic Style". Here are Irene's essentials:
Bag: Current favorite and all time classic. A bag is worth investing on. Got this one last summer . Classic color and matches almost all of my work outfits!
Wallet: Always needed. Michael Kors, also a favorite. Do I need to say more?
Sunglasses: Gianni Venturi. I never forget my sunnies. The must have accessory all year long, I feel half withough them. Love a cat eye, i think it is so feminine. Always have them in my bag even when the sun is not shinning!
Perscription Glasses: Withough them all my day is very tiring! I spent most of my time on the computer so I need them. Always in my bag.
Hair Mist: I do not carry my perfume, but instead I carry a Hair Mist of my perfume. Smells the same and it is so nice. Perfect to refresh my perfume during the day.
Powder: I do not carry many cosmetics with me. But I always have with me my powder. At the time I got this 24hr mat result powder from Maybelline. It is pretty good! It's a keeper!
Hair Clips: Love them, I know It is not always stylish to take out your hair clip, but I wouldn't know what I would do withough them. Always carry more than one! Cause a friend might need one!
Lipstick: I carry it even if i do not refresh it! Love the bright colors. Always with me.
Watch: I do not keep track of the time, but I love it as an accessory. This one is so unique. Love the wood chain. Been wairing it non stop. Love my Jord watch.
Moleskin Calendar: I plan my days ahead, I know phones can do so many things but I really like to write down my Ideas or my to do lists. I'm a classic girl, what can I say?
Sunscreen: During winter I carry a hand cream and during summer a sunscreen. As you know (or not) I live in greece. So during summer the sun is so strong. Always have this with me and apply it before I live home. This one is from Avene and It has 30spf, very good if you like liquid textures.
Painkillers & plasters: When I don't have them with me I seem to need them, so I always keep a box of painkillers with me and some plasters.